Consortium
Temperament Consortium (TC)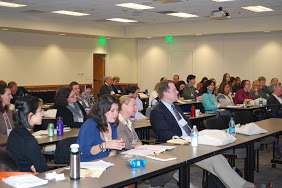 Temperament Consortium for Professionals
The Temperament Consortium is a network of professionals who are interested in the study of individual differences in temperament. These individuals are engaged in teaching, research, practice, and education of students and/or the public about the impact of temperament. Students working in the area of temperament are also welcomed. Currently over 400 professionals from 26 countries comprise the TC group. Members believe that they can learn more about temperament through mutual interaction with one another.
Membership: Any person with a bona fide professional interest in temperament differences may join the TC. Started as a listserv email group in 2009, the TC has no formal structure or dues associated with membership. Members can leave at any time by unsubscribing to the listserv. Several means of communication amongst members are utilized, listed below.
Meetings: the Occasional Temperament Conferences have been held in various locations every 18 to 24 months since 1979; typically 50 to 110 members have attended these meetings.
The next meeting, OTC 23, will be in March 2020 in Blacksburg, Virginia hosted by Cynthia Smith and Martha Ann Bell, from Virginia Tech University. To see a list of dates and locations of previous meetings click on this link: OTC Conferences.
Since 2010, the Jan Kristal Memorial Award has been given in memory of the host of OTC 17 who died of cancer shortly afterwards.
Newsletters: TC newsletters are published for members periodically, especially when intervals between meeting have been long; content includes news and articles written about issues in the field. Newsletter Editor is Sara Harkness. See previous newsletters here. TC Newsletters
Email: the TC listserv, a moderated email group used for communication amongst members. Listserv Moderator is Sean McDevitt. For more information about joining the listerve, see here: TC Listserv
Directory: the TC Membership Directory, now with over 90 member profiles, provides a means where individuals can post information about themselves and inform colleagues and the public about their temperament-related interests and work.
Support for adding listings by TC members can be obtained by contacting:
webmaster@temperament.com
To see the Directory, click here: TC Membership Directory
For further information about joining the Temperament Consortium via the listserv, click here: Join the Temperament Consortium